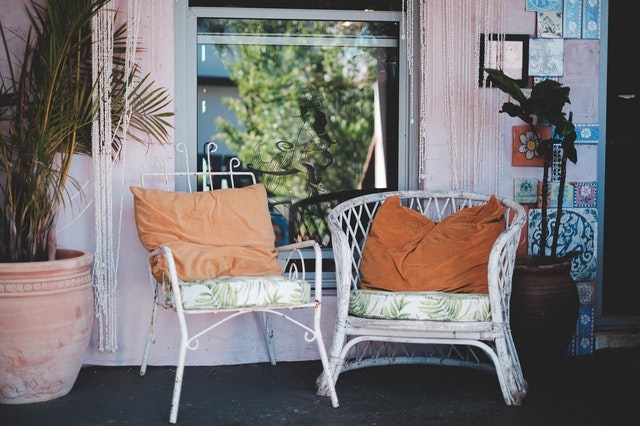 Give the home a theme and surround it with wall paint, soft furnishings, and accessories. Regardless of the modern luxury or the warmth of the country, they will be in the same color system.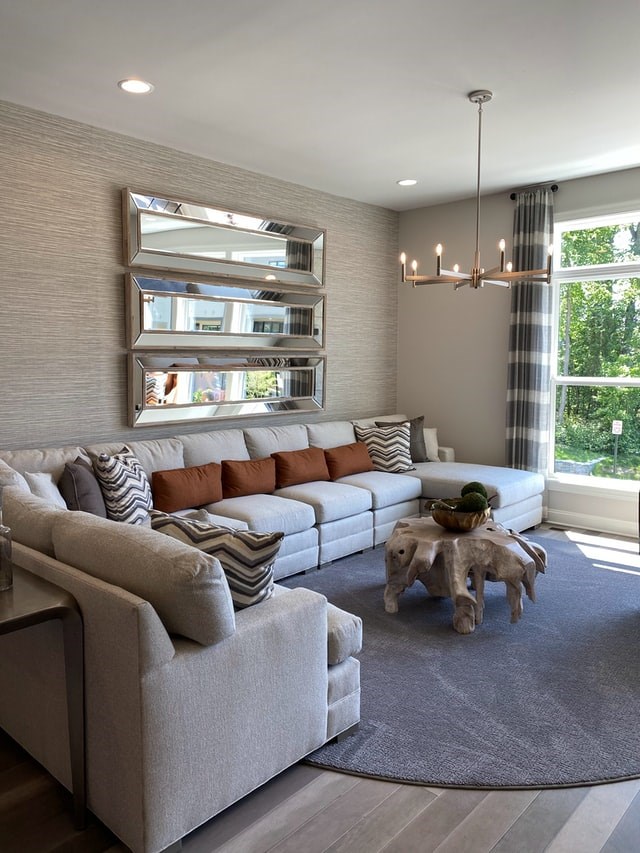 Stripes are used as clues for decoration in the living room of this home. Wallpaper, fabrics, and even furnishings of the same color system echo and coordinate with each other, making the space more layered. At the same time, some seemingly uncoordinated decorations are used for embellishment to achieve a delicate balance and enrich the style. For example, the simple hanging pictures on the wall and the classical chess on the table. Bright black and white, stiff straight lines, can refresh the spirit. In modern picture frames, the yellow background color and the wall color echo each other, creating a sense of coordination in contrast.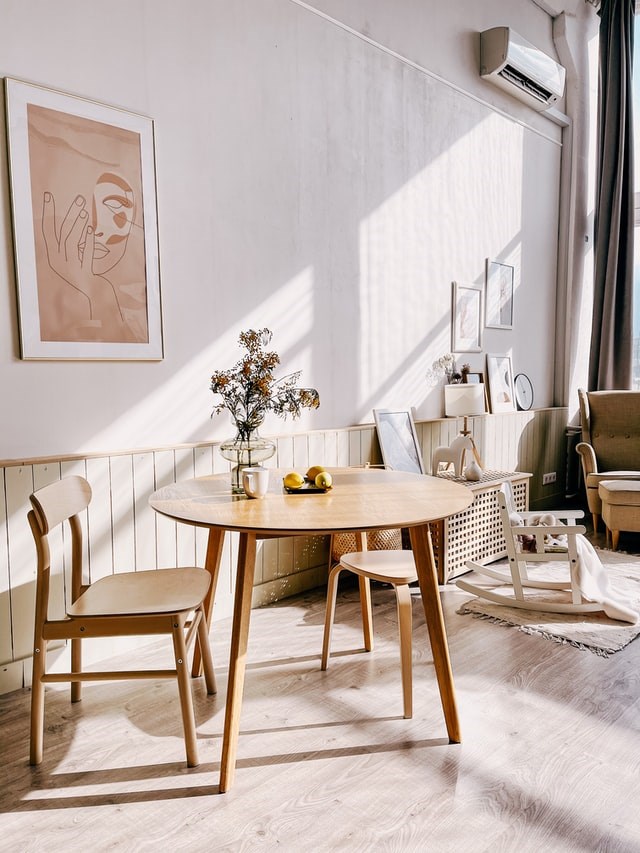 The light-colored striped wallpaper and hemp-colored soft decoration in the restaurant make the two styles achieve a natural balance. Decorate with uniform colors: elegant, rustic, natural style, real flowers, fake flowers, hanging paintings, making flowers the first impression of this space, and avoiding the natural style that is quiet and elegant dull.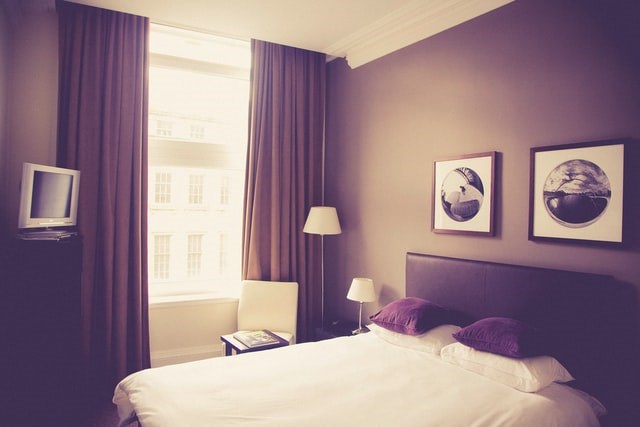 Compared with the living room and dining room, the bedroom looks a bit rich and colorful. With the extreme color of bright purple, with a little bit of embellishment, the space immediately becomes as magnificent as magic.
Taking a decorative theme as a clue, finding the balance between urban and rural styles will make the space more intriguing in its elegance.