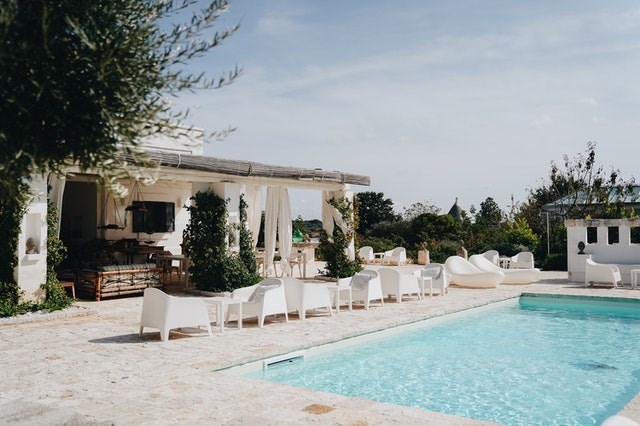 This is just where Judy takes a vacation. Every hot summer, he will come to this house on Sardinia in southern Italy for vacation. He likes the sunshine here, the brilliance it brings, and he likes to dwell here poetically.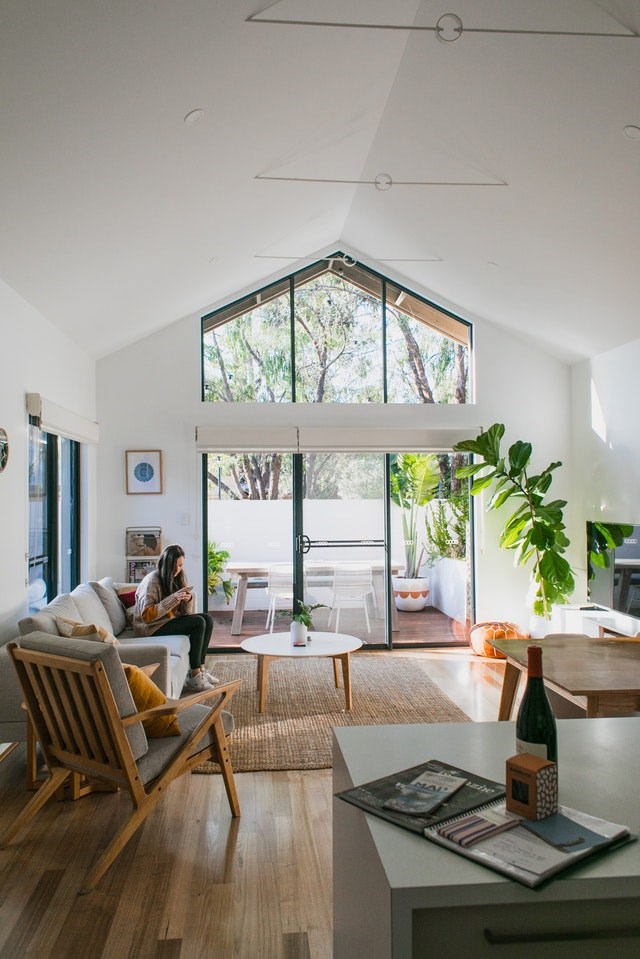 The private swimming pool in the courtyard is the most eye-catching place of this villa. The swimming pool and the bedroom are only a few steps away. Every day before going to bed, Judy will exercise here, and then go back to the room to take a hot bath, and then you can have good dreams again and again.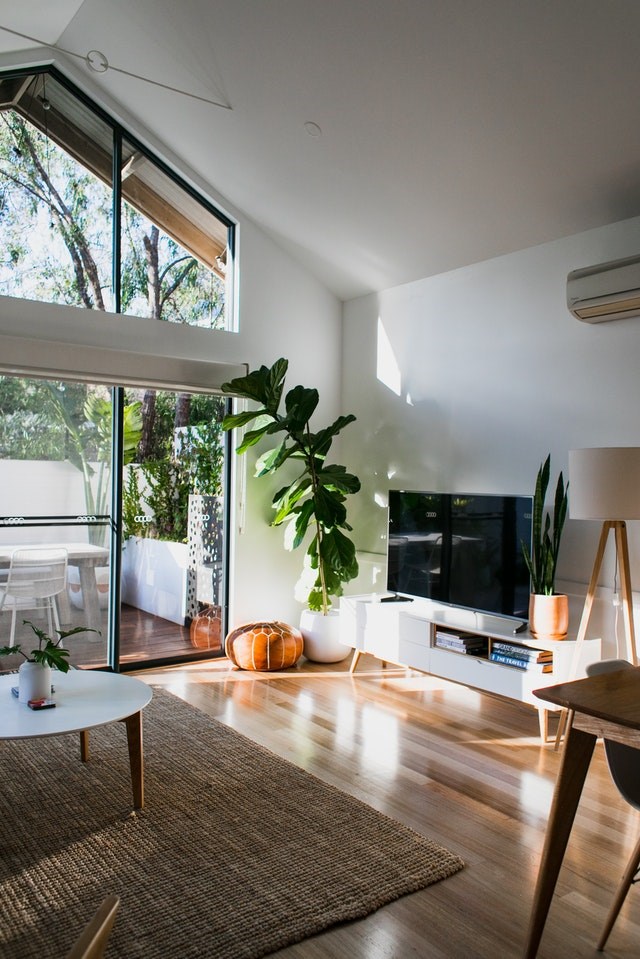 A large sun umbrella is set up by the swimming pool, which is as slim as a beauty, which can block light and rain. But Judy seemed to feel that this was not enough, so he built a wide eaves with pine wood. The pillars supporting the eaves were cleverly placed in the swimming pool, which not only ensured the safety of the building, but also added a beautiful element to the appearance of the villa,making the whole villa more perfect. A few pieces of rattan furniture placed under the eaves have become the best place to rest and read.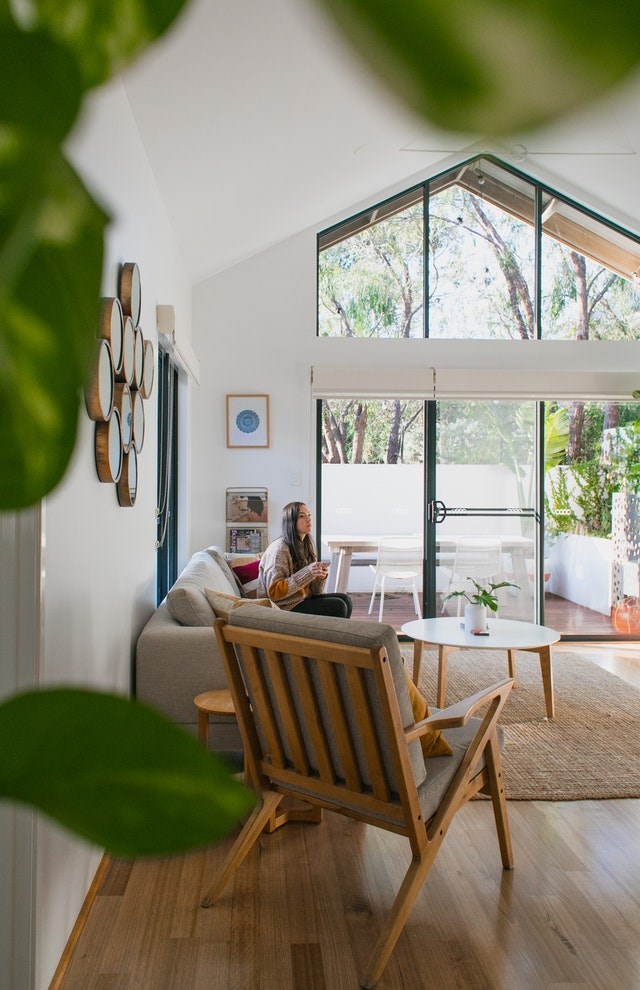 The villa has only one floor, with a large area, empty and transparent. Half of the villa is occupied by the living room. The large floor-to-ceiling windows allow sunlight and air to enter and exit freely. Although the sun is blazing outside, the room still feels cool and breezy. At night, the stars in the sky can enter through the window unobstructed, connecting the sky with the earth here. There is a huge recessed area in the middle of the living room. Judy designed it as a private meeting area, adding a bizarre color to the entire space.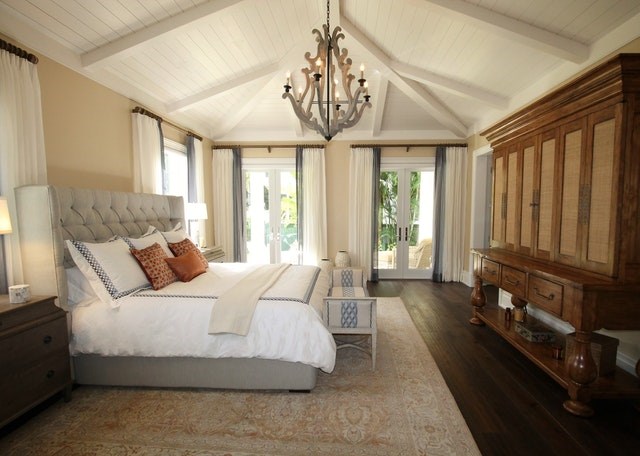 The furniture decoration in the villa is so concise that many details are omitted, while the walls and floors vividly express the natural texture. The stone floor of the living room is paved with large stone slabs, giving people a solid and heavy feeling. The wall facing the floor-to-ceiling windows is entirely made of unprocessed stones. The size and shape of the stones do not leave traces of artificial carvings, which are rare and magnificent. In the recess of the living room, surrounded by fabric sofas, is the original wooden floor, the pattern of which is clearly visible, showing the beauty of comfort and warmth in the toughness of the stone.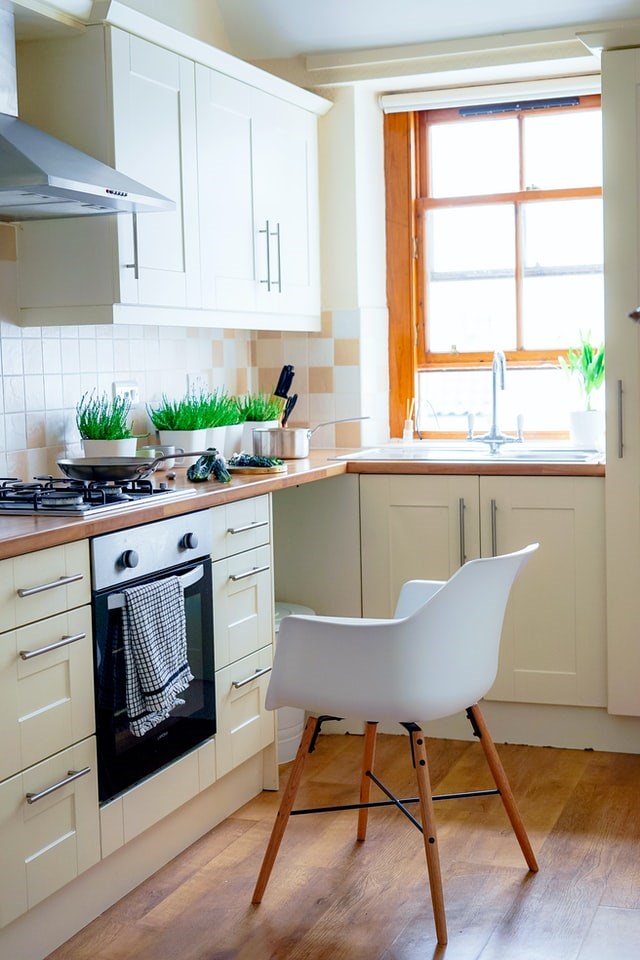 The operating table of the kitchen is set under the spacious glass window, echoing with the outside dining area, making dining also a pleasure to enjoy nature.
Judy enjoys nature so easily, letting go of his mind.