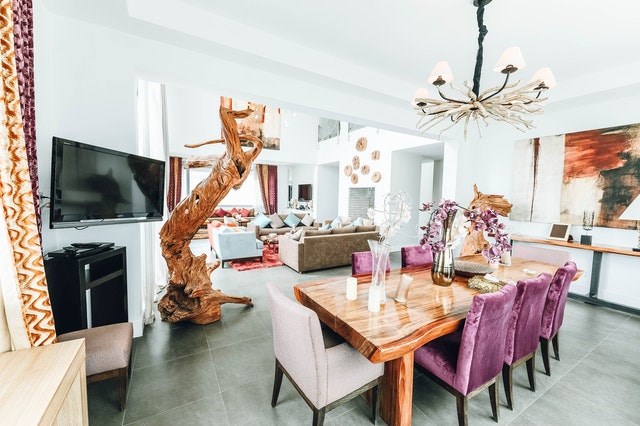 Daisy's home is located on the beautiful banks of the Thames, in a strong English country style, mixed with the smell of wildflowers.
The owner decorated the house as a different kind of garden. Push the door and enter, the elegant and natural colors will come into view, and the small wood-colored bar in the entrance hall, combined with colorful goblets and glass partitions, crystal, wood color, and flowers, the three elements are cleverly blended together. People are surrounded by natural breath as soon as they enter the door.

The wall of the living room is pasted with floral wallpaper. On the balcony connected to the living room, there are three bonsais with small lilac flowers, which are elegant and full of vitality and a sense of life. In the choice of furniture, in addition to choosing the fabric sofas with flowers, in order to reduce the space complexity caused by too many colors, some sofas and curtains are made of white, which also adds a lot of relaxation to the living room. A tall green coniferous plant became the finishing touch here, and a touch of green in the thousands of flowers made the space come alive.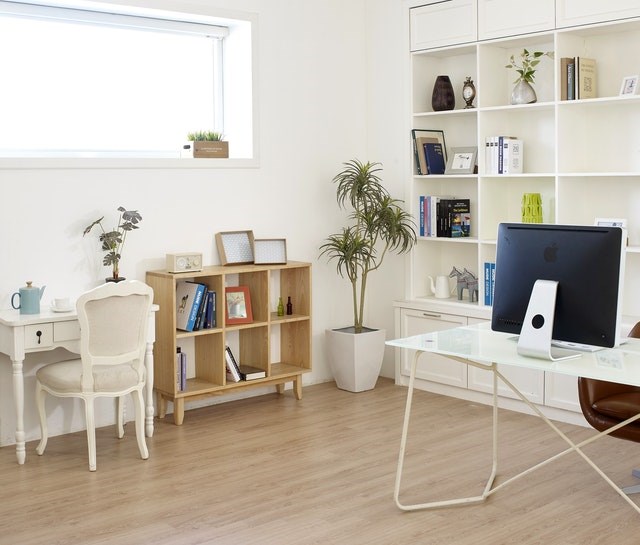 Compared with the elegant and fresh living room, the master bedroom is more British. The iron bed, light gauze curtains, flower wallpaper and warm carpet are cleverly integrated, conveying romantic feelings together. The wrought iron bed is matched with a light gauze curtain and dark yellow flower wallpaper. The softness of the curtain melts the icy cold of the wrought iron bed, while the dark yellow flower wallpaper neutralizes the white and deserted bed curtains, and is mixed with warm memory fragments in romance. . The crystal chandelier in the master bedroom is designed in red and white. Compared with the plain bed curtain and low-key wallpaper, it enhances the noble and elegant temperament of the bedroom. Another highlight of the bedroom is the treatment of partial white space. The wallpaper is only pasted to two-thirds of the wall. This white space paving method brings sufficient visual extension to the bedroom.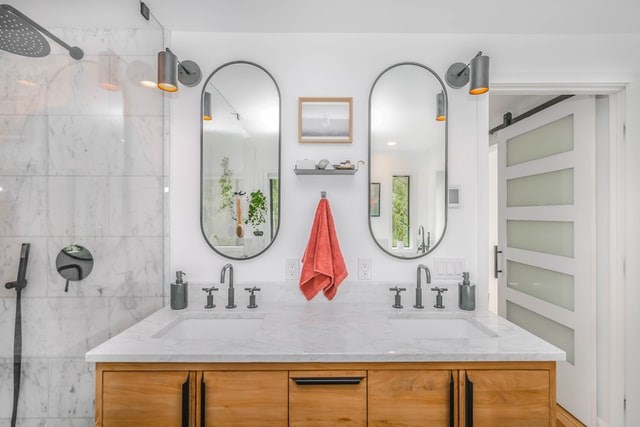 The restaurant also uses flowers as the main element, but the flowers here are not blooming on the furniture, but quietly blooming on the dinner plates, forks and spoons and crystal utensils. Other dining chairs and dining tables follow the white concept of the living room sofa. As always, it is elegant and warm.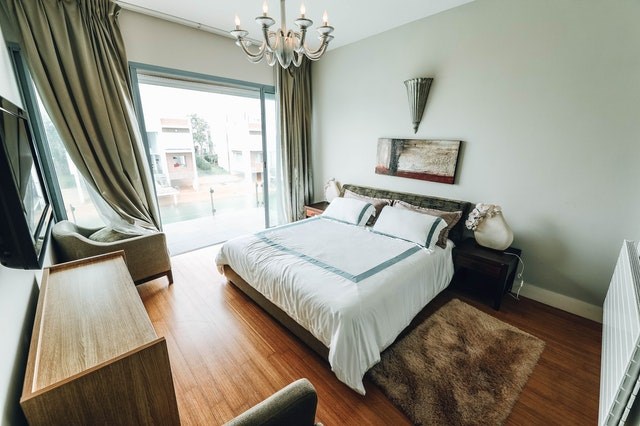 Adjacent to the restaurant is a small tea room. In the design, the book grid is simply designed, and a fabric chair with the same pattern is placed. Although simple, it also highlights the quietness of the tea room. A book and a cup of tea can make the host sit here for an afternoon. Living in this simplicity, it seems that time has also slowed down by a beat, and the home is permeated with elegance and tranquility.