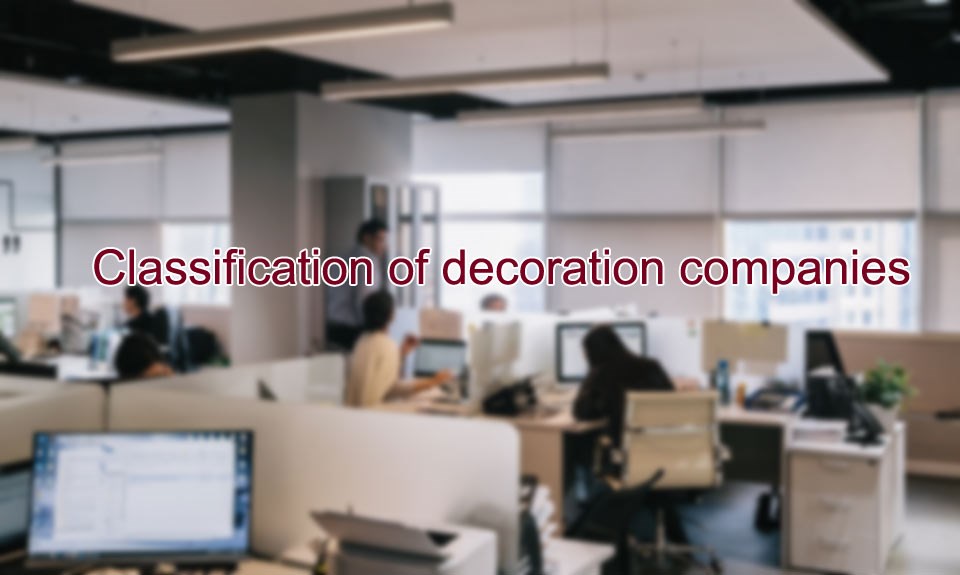 It can be roughly divided into the following categories:
1 person decoration company
5-10 person decoration company
decoration company with more than 50 people
1 person decoration company
There is only one person, who is a professional in a specific field. Such as paint workers, floor workers, installation workers. They have no design capabilities, only installation capabilities. There are high and low levels of professionalism. There is no good channel to judge their ability level.
If you can choose, you will find very good people, and the price is cheap.
5-10 people decoration company
Usually the members of the studio, at least the leader is the elite of the industry, with self-confident entrepreneurial things, and the things calculated along the way can at least attract a certain special capital, and more are high-end. However, they tend to charge relatively high fees. There is a problem with the ability of personnel to issue funds at the beginning of the business, and the later services are not in place, and the services are a bit single. This method is suitable for young people and those who pursue personalized decoration.
Decoration company with more than 50 people
Benefits Many people know that the staff is fully equipped, the service content is comprehensive, and the later period is guaranteed, but the price is usually higher. Moreover, the most troublesome thing now is that some decoration companies have big shelves, but the construction team is actually a "guerrilla", and many people feel that the price is not high. After all, this method has a more comprehensive service, and there is also a house guarantee in the later period. It is suitable for middle-aged people who are usually busy but have sufficient funds.
The decoration company is a corporate organization established to provide relevant owners with technical support for decoration, including design repairers and decoration workers, from the perspective of professional design and feasibility, to create a more gentle and comfortable home for customers. This kind of corporate organization is generally profitable. Nowadays, the decoration companies generally operate in the mode of combining design and decoration. The qualifications of the decoration company's professional contracting enterprise door industry are divided into first, second and third levels.